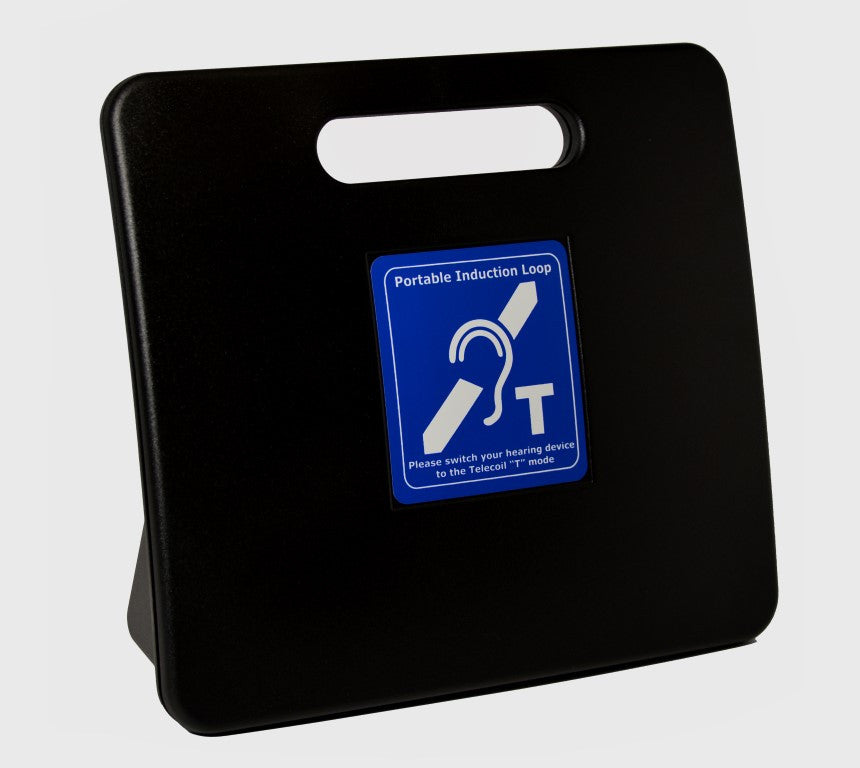 Contacta Portable Hearing Loop
Regular price $416.00 Sale
FREE SHIPPING ON THIS ITEM!
The Contacta portable induction hearing loop system answers the question, what if I want to take my hearing loop with me?  Perfect for service counters or reception desks, it eases communication with hearing aid and implant users.  It can also be used at meetings as a personal hearing loop.
The system consists of the main unit, stylishly constructed from robust ABS plastic, and a plug-in power adaptor for charging purposes. It has both a built in microphone, and a separate plug in table mic. The unit incorporates a rechargeable battery system to maintain performance at its peak. The battery will give a minimum of 8 hours use and is monitored at all times using standby mode, incorporating a two color display to show battery status.
The status LED display will flash with speech. The unit is fully operational at all times and may still be used when recharging becomes necessary. The portable loop system is easy to carry and can be simply set up for use in a matter of seconds.
The system provides an exceptionally cost-effective solution wherever-whenever an assisted listening system is needed.
Unobtrusive, effective, inclusive
Includes:
Portable InfoLoop, M73 Microphone and P56 power supply.
PIL Dimensions: 4.3"x10.8"x9.8". Weight: 1.76lbs.
Color: Matt Black